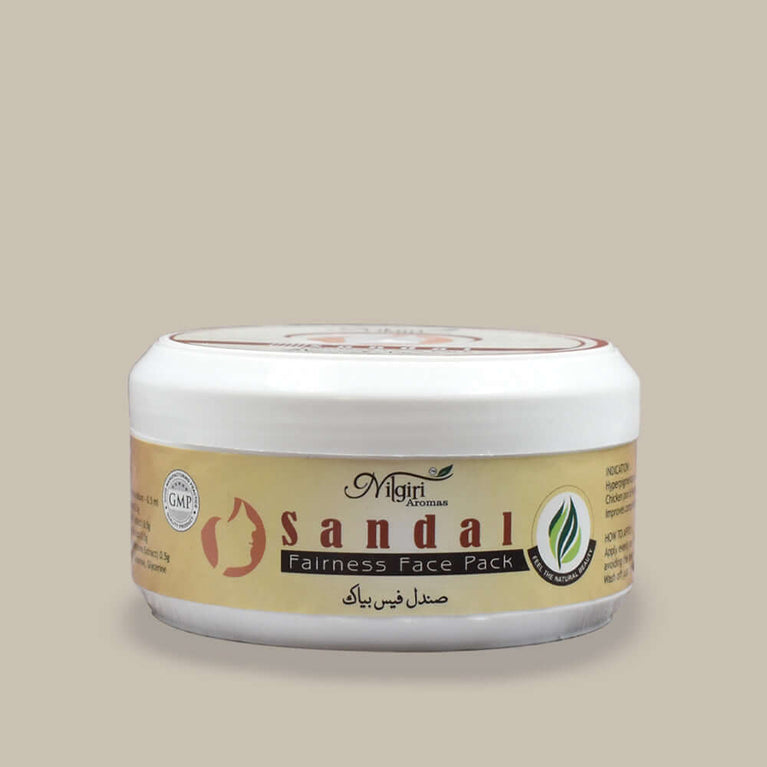 A 100% skin brightening facepack, containing pure sandalwood oil and herbal extracts of Laksha, Lodhra , Manjishtha, and Vanaharidra. Sandalwood oil (Chandana) has anti ageing and skin whitening properties. Other herbal extracts possess anti acne and fairness properties. Regular use clarifies and smoothens skin texture. Effective for acne, hyperpigmentation and scars left by skin ailments.
Fuller's earth absorbs oil and dirt and cleanses the skin.
Ayurvedic
Vegan
Can be used for all skin types
A unique daily use formula for flawless skin.
How to use?
Apply evenly on face and neck either as it is (paste form) or mix with fruit juices or honey or rose water as desired. Avoid the eyelids and the under eye area. Leave for 15 to 20 minutes. Wash off just before drying. Depending on the skin type the duration to get dry can differ, so wetting the pack with water can be done at frequent intervals.
A slight tingling sensation felt after application of the facepack is natural.