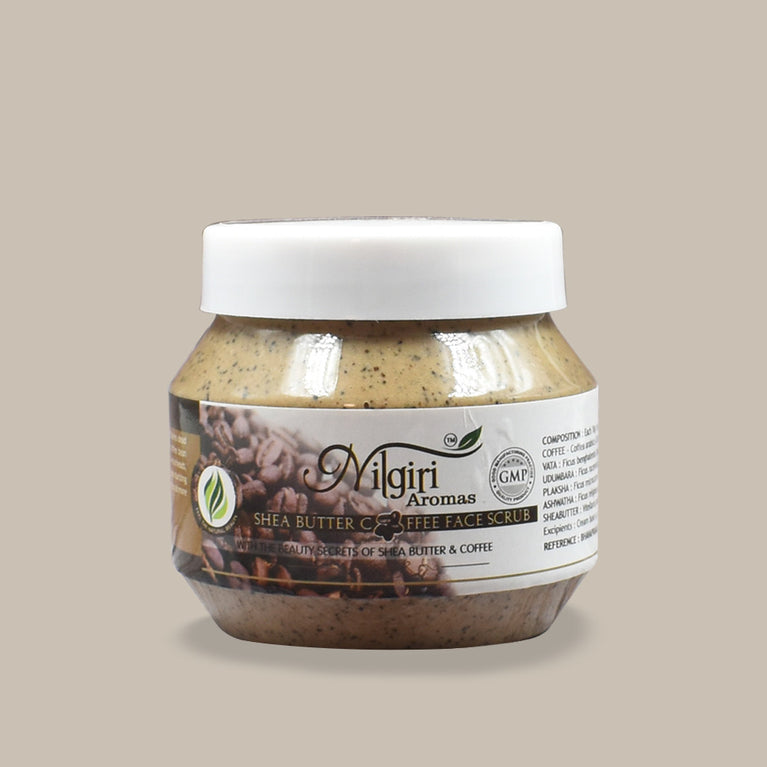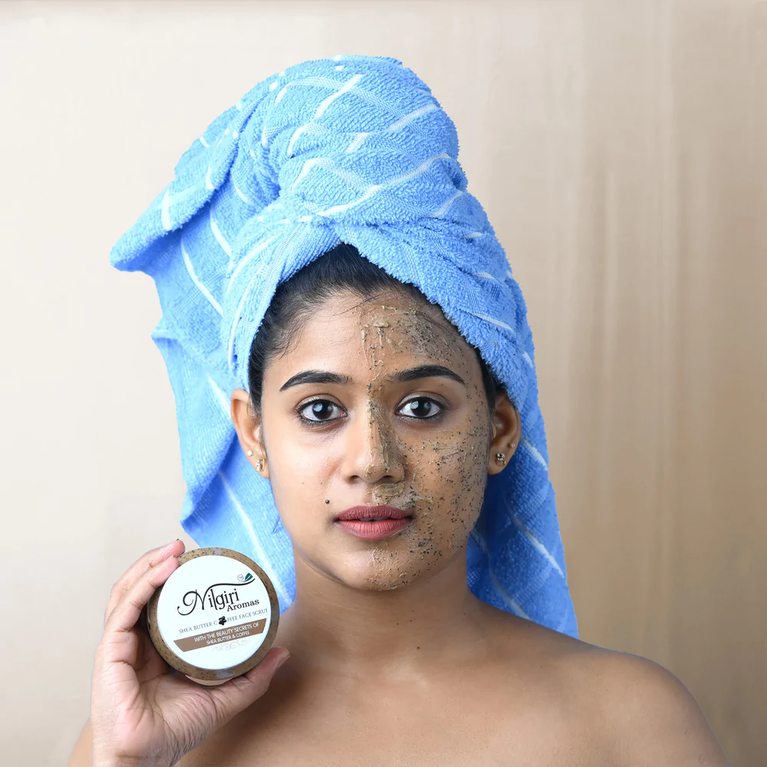 A scrub of natural origin, natural derivatives from Shea butter, coffee and Nalpamara extracts. Shea butter prevents skin from drying out. Coffee grounds act as a mild exfoliating agent and removes dead and dull skin. Nalpamara Extracts impart excellent cleansing properties to the scrub. The antibacterial and antifungal properties of Nalpamara protects against skin infection including acne. Moreover the soothing aroma of coffee gives a pleasant feel. The synergistic action of Shea butter, coffee and Nalpamara improves fairness and skin tone. The overall result is reduction in hyperpigmentation, tan, black and white heads, dullness and flaking of skin.
Ayurvedic
Vegan
Can be used daily for normal and dry skin
Can be used twice in a week for oily skin
How to use?
Apply scrub on your face and neck and gently massage with circular movements in anti clockwise direction for about 2-3 minutes. Give concentration to the chin and nose area to remove black and white heads.