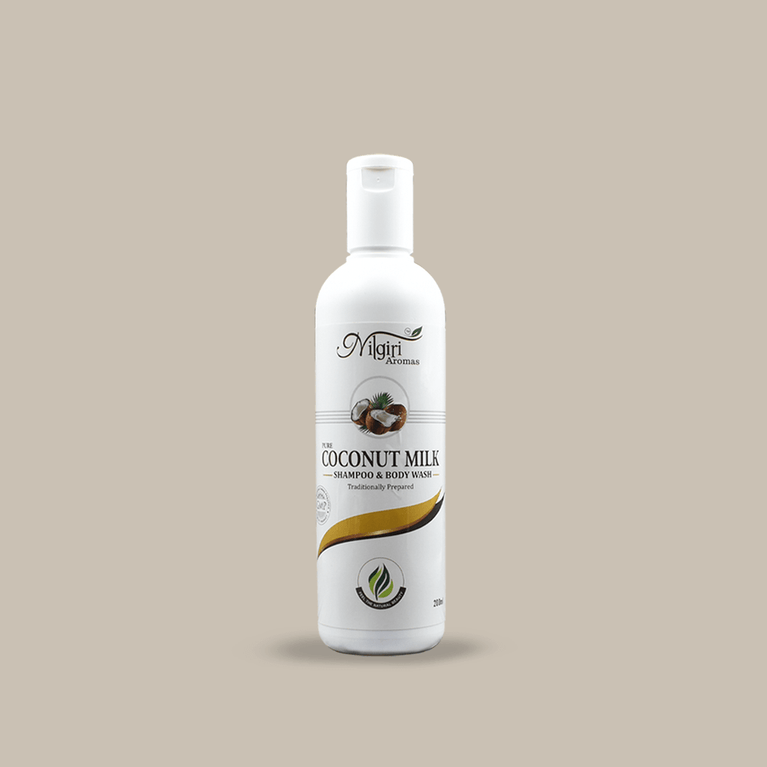 Shampoo: A hair cleanser, mild to scalp and hair, infused with potent Ayurvedic herbs that is effective for cleaning scalp and hair without stripping the natural oil content of the hair leaving it frizz free and smooth. Coconut oil and milk helps prevent hair loss while Aloe and Bhringaraj extracts promote hair growth. Aloe vera reduces dandruff due to its anti microbial properties.

Body Wash: A body wash ideal for all skin types. The Bhringaraj extract hydrates and helps quench dry skin. Its anti-inflammatory properties help reduce skin irritations. Aloe vera extracts contain antioxidants, enzymes , Vitamins A & C that are beneficial for skin. Coconut oil and Coconut milk keeps the skin moisturized.

How to apply?
As Shampoo:  Dilute a small quantity of the shampoo in water and apply on wet hair. Work up lather and massage gently for 1-2 minutes, rinse thoroughly with water.
As Body wash:  Pour some body wash onto wet hands or Loofah or bath sponge, work up lather and apply on body. Wash off and pat dry.

Use with Pure Coconut milk Hair oil for best results.