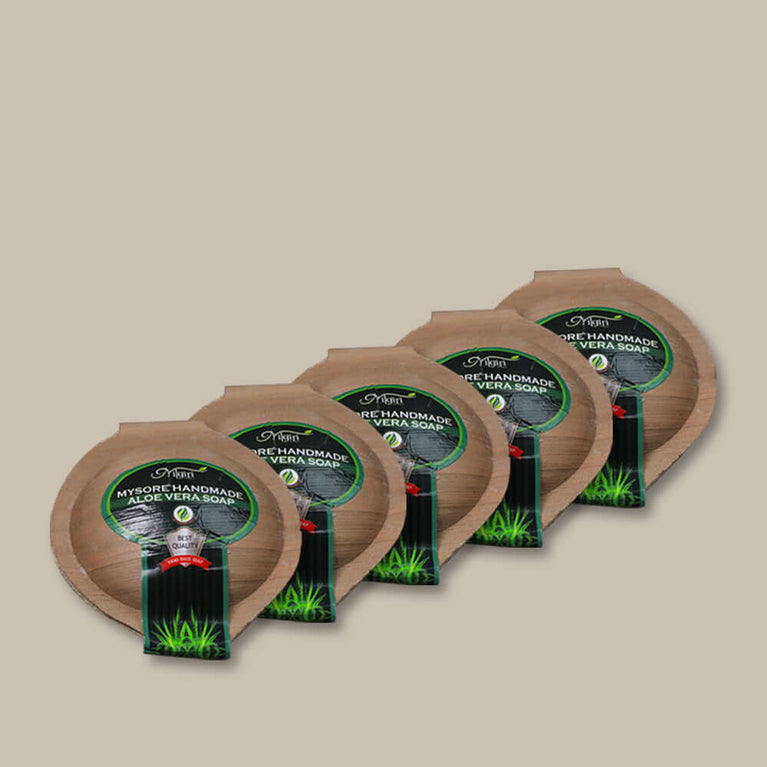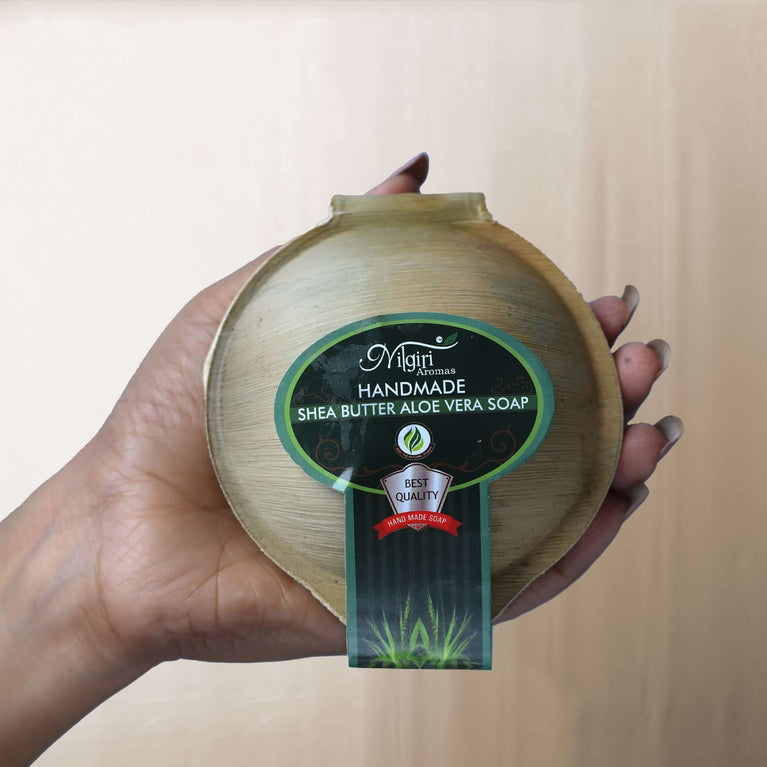 An Ayurvedic cleansing bar for dull and damaged skin. The Aloe vera extracts lightens skin,reduces pigmentations and heals blemishes. Coconut oil nourishes and moisturizes the skin. Shea butter keeps the skin hydrated by preserving the natural oils present in the skin.
This is an invigorating formula that maintains freshness throughout the day. A perfect blend enriched with Pure Coconut oil, Shea Butter and Aloe vera extracts. Relieves dryness, removes dead skin cells and prevents skin damage. Being a rich source of fatty acids and vitamins, Shea Butter is the all time favourite body butter. The unparalleled hydrating property of Shea Butter is due to the natural moisturizers present in it which are chemically similar to those produced by the body's own sebaceous glands. The healing properties of Aloe vera and the cleansing properties of coconut oil keeps the skin soft and supple. In ancient Sanskrit, "coconut" translates to "the tree that supplies everything we need", which explains why the coconut tree is often dubbed the "tree of life". Rich in micronutrients, coconut oil does wonders for the skin, hair and nails. It contains an assortment of vitamins, including B, C and E, which repair and replenish weary skin. Coconut oil and vitamin E is particularly a powerful combination, as the oil makes it easier for the vitamin to be absorbed through the skin.
When added to soap, coconut oil produces a creamy, cleansing lather. Its anti-bacterial properties wash away impurities, while its fatty acids get rid of dead skin without stripping away the body's natural oils. Due to its high-fat content, soap made with coconut oil is an excellent natural moisturizer. It's particularly effective when applied to dry or flaky skin, as it provides intense hydration and seals in moisture. It contains Vitamin E which is popularly known as the Beauty Vitamin. It possesses anti-ageing properties also. The beautifying effects of coconut oil have been appreciated for centuries. This all-natural anti-ageing remedy contains an abundance of antioxidants that can protect against cell damage and slow down the appearance of wrinkles.
Ayurvedic
Vegan
can be used for all skin types
How to apply?
Can be used on face and body.
Wet the entire skin, gently apply the soap to work up lather and rinse clean.