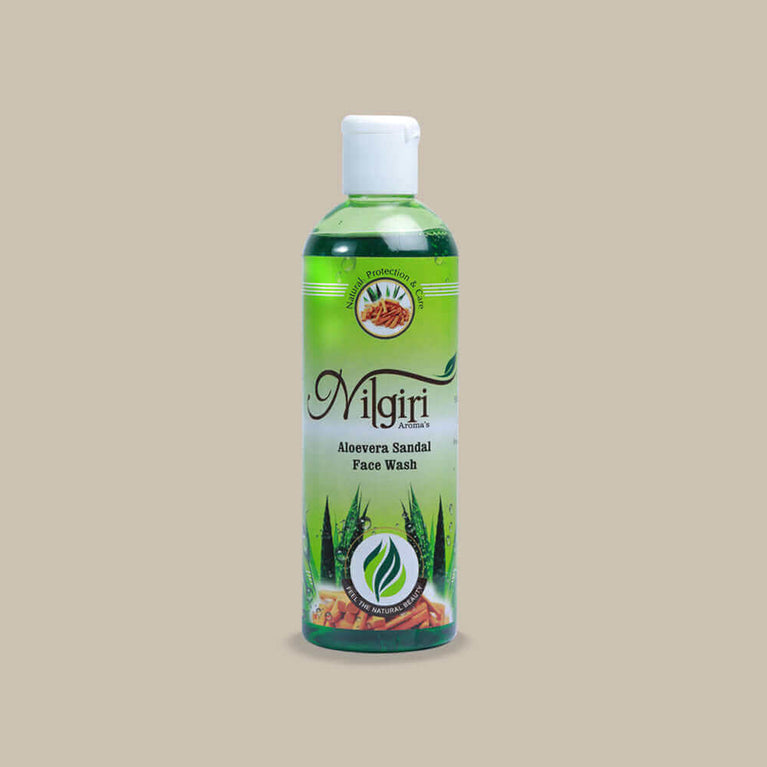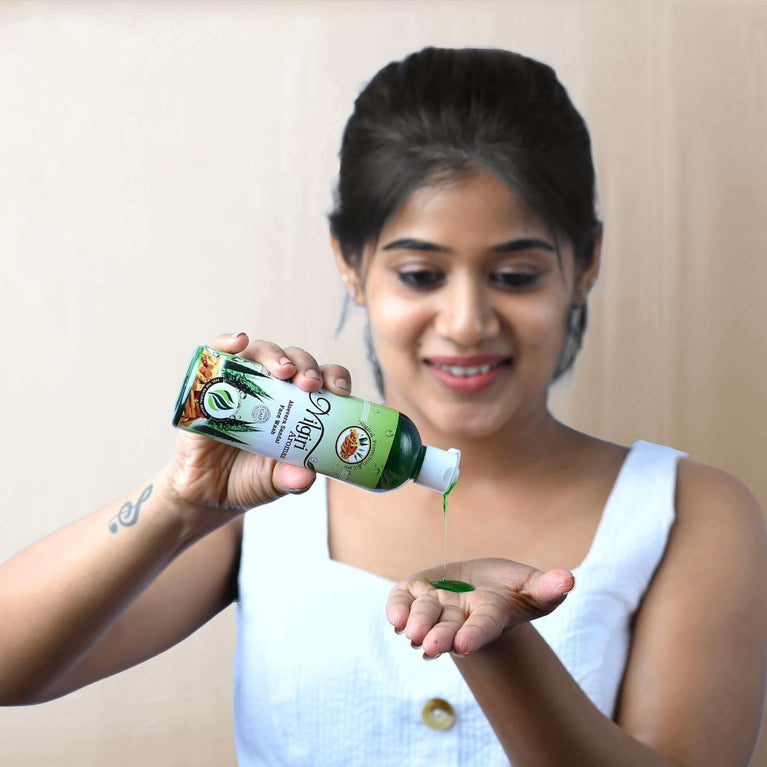 This combination is perfect for all skin types, removes impurities and extra sebum without leaving the skin dry. Pure sandalwood oil has antibacterial and anti inflammatory properties that soothens the facial skin. Aloe vera extracts provide hydration. The anti bacterial and anti fungal properties of Aloe vera makes the skin flawless, fresh and healthy. This formula is effective against acne prone skin.
Ayurvedic
Vegan
Can be used for all skin types.
How to use?
Moisten your face and neck. Apply a small amount of Sandal Aloe vera facewash and gently work up lather using a circular motion in anticlockwise direction for 1-2 minutes. Wash off and pat dry. Use twice daily for best results.