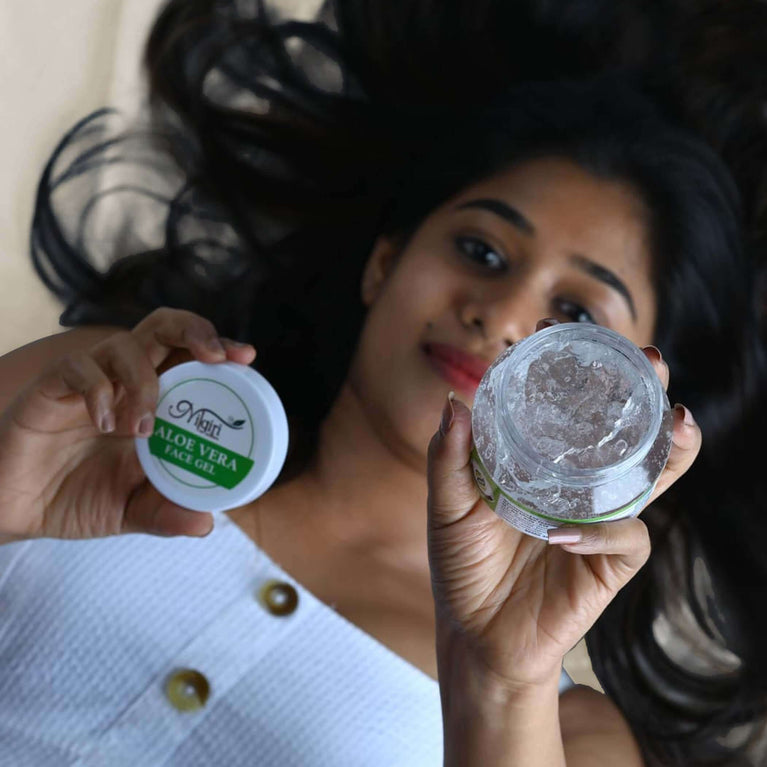 A facial toner cum cleanser in gel form with Aloe vera extracts. Balances and restores skin pH, fights against acne, blemishes and skin pigmentations. It has light cleansing action. Leaves skin clear and smooth. Aloe vera acts against acne causing bacteria.
Ayurvedic
Vegan
Can be used for all skin types
How to use?
Take a small amount of gel and apply as dots over face and neck. Massage gently using the fingertips in anticlockwise direction with circular movements. Wash off with cold water and pat dry.