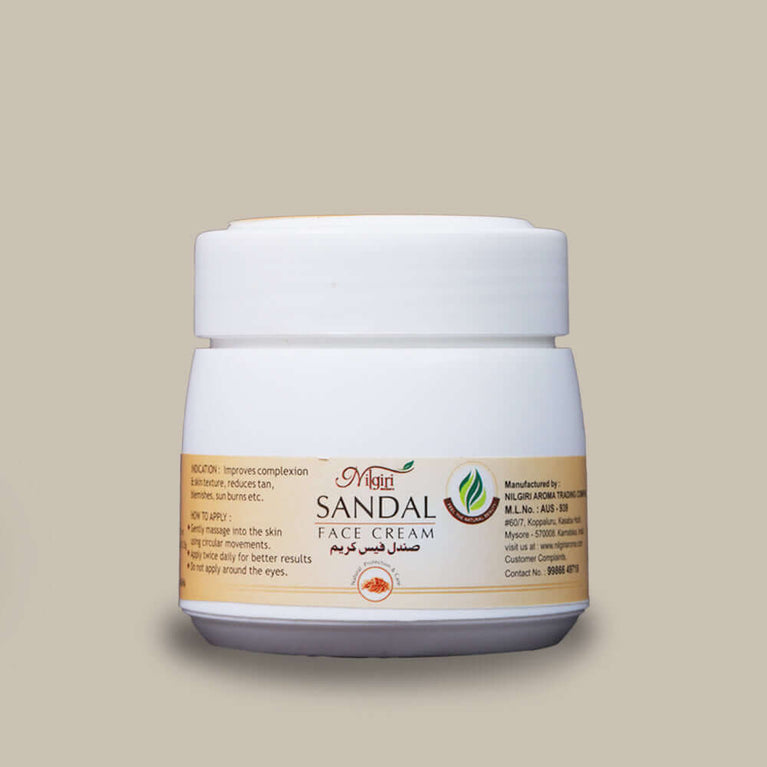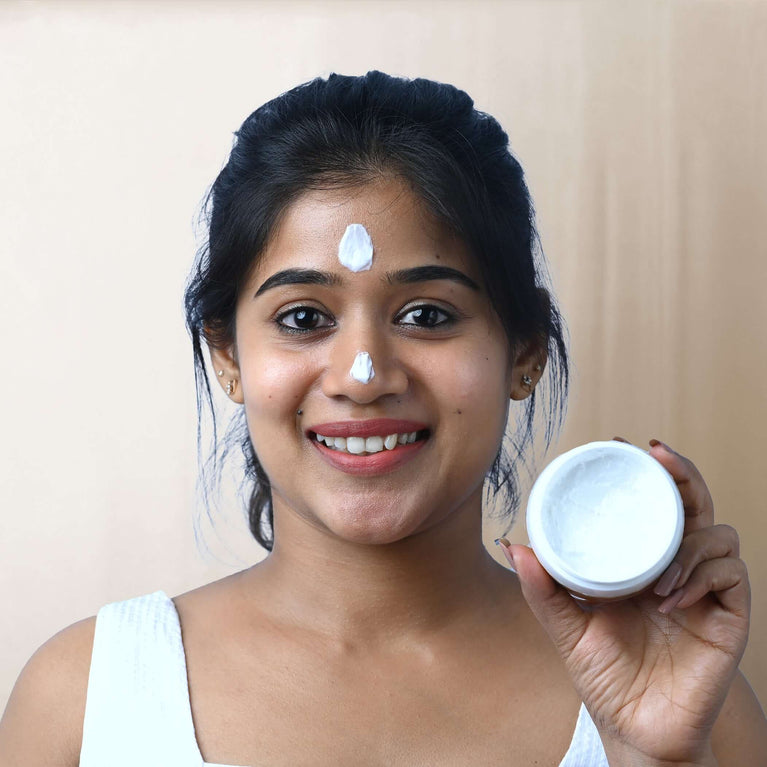 A herbal cream which contains pure sandalwood oil, coconut oil, Laksha extract and Saffron extract, keeps the skin protected from the sunrays, repairs sunspots and tan. Sandalwood oil, Saffron and Laksha extracts improves complexion, clears blemishes, leaves the skin smooth and fair.
Ayurvedic
Vegan
Can be used for all skin types
Leave on day cream
How to use?
Gently massage into the skin using circular movements. Apply once or twice daily as preferred.