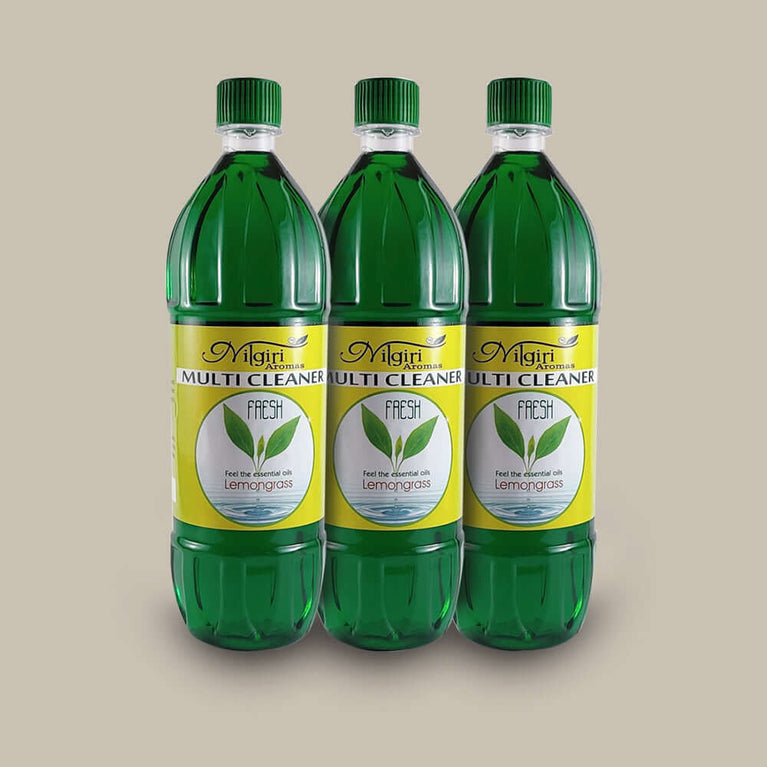 Nilgiri Aromas Lemongrass Multi cleaner is a multipurpose cleaner ideal for your living area, kitchen, bathroom and toilet. This disinfectant surface cleaner kills various illness causing germs and keeps your living space clean. In addition to this the invigorating fragrance of Lemongrass Oil imparts a healthy and fresh feeling throughout the day.
        Nilgiri Aromas Floor Freshener can be used in concentrated form or diluted with water depending on the surface to be cleaned.For mopping the surfaces as marble,granite,ceramic,tiles,mosaic dilute the floor freshener in water in the ratio 1:20.For kitchen stains use it undiluted and leave for 5 minutes before washing.
       This is a natural disinfectant and insect repellent.