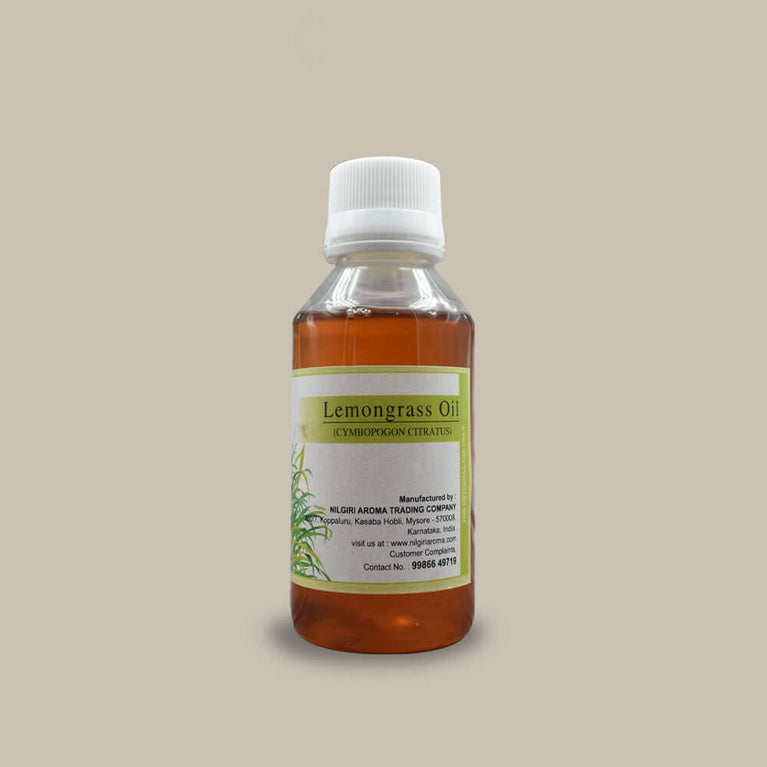 Lemongrass oil was traditionally used as a stimulant. It has wonderful antiseptic and astringent properties. Topical application relieves muscular pain and headaches. It wards off insects and germs. It is used used as a deodorizer and air freshener. The pleasant aroma of Lemongrass oil relieves stress, anxiety and insomnia. It is extracted from the leaves by steam distillation
How to use
As Air Freshener: Pour a few drops onto a cotton ball and keep aside in the corner of a room, wet with oil when required. Can be used in a diffuser by adding 1-2 drops of the oil.
For body: Add 1-2 drops in the water used for bathing. To apply on the skin, dilute 1-2 drops in 1 tablespoon of a carrier oil (For eg. Coconut Oil,Almond Oil )
For cleaning :3-4 drops in the water to mop living area,kitchen,etc
For external use only.