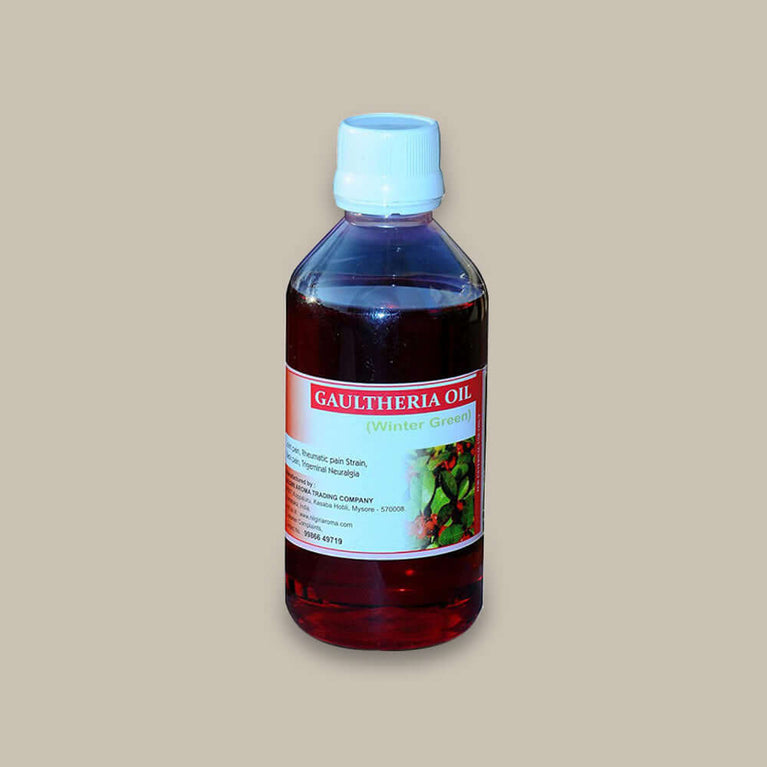 Wintergreen oil, also known as gaultheria oil, is used for painful conditions including arthralgia, headache, nerve pain(sciatica) and myalgia. It is strongly aromatic, has a strong minty order.
It is used topically diluted or aromatherapeutically as a remedy for muscle and joint discomfort, cramps, rheumatism, gout etc.
How to use?
Topical Application : To one part of the oil add four parts of carrier oil, for eg. Coconut oil, gingelly oil or almond oil and massage gently on the affected area.
For external use only.