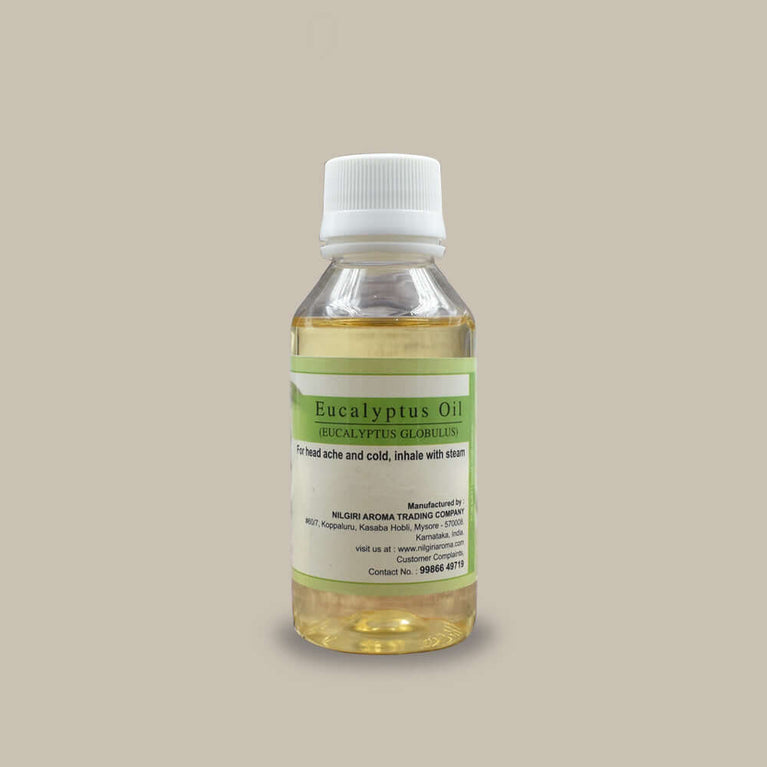 Nilgiri Aroma's Eucalyptus oil is extracted by steam distillation of leaves collected from the Eucalyptus trees found in Nilgiri Hills. Its woody aroma is believed to relieve muscle tension. It is used as a massage oil or bath oil by blending with a carrier oil. It is used in aromatherapy. One or two drops inhaled in steam relieves congestion, clears nasal block and eases breathing in severe respiratory conditions like asthma and bronchitis. Its anti inflammatory properties reduces muscular aches, moreover rejuvenates body and mind.
How to apply?
As Air Freshener: Pour a few drops onto a cotton ball and keep aside in the corner of a room, wet with oil when required. Can be used in a diffuser by adding 1-2 drops of the oil.
For Inhalation: Add 2-3 drops of oil in the water used for steaming.
For body: Add 1-2 drops in the water used for bathing. To apply on the skin, dilute 1-2 drops in 1 tablespoon of a carrier oil (For eg. Coconut Oil,Almond Oil )
For external use only.