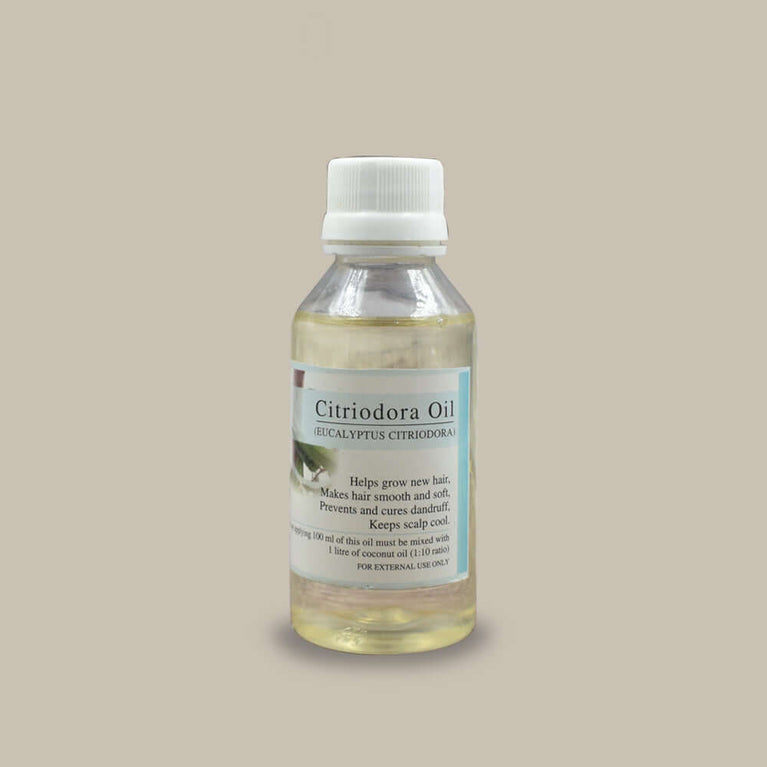 Commonly known as "Lemon Eucalyptus" is known as a jewel in the crown of the Eucalyptus family.
With the invigorating aroma of Lemon and Eucalyptus, this oil is said to reduce mental agitation and poor concentration.
It treats arthritis, rheumatism, and bacterial and fungal infections(especially dandruff on the scalp).
The essential oil of Citriodora is extracted from the leaves of Eucalyptus citriodora by steam distillation. It is a non-toxic insect repellant for keeping mosquitoes, fleas and ticks away.
How to use it?
For skin and hair: Mix the oil in a 1:10 ratio with a carrier oil such as coconut oil.
As air freshener: Add 3-4 drops of Citriodora oil in lamp oils, diffuser lotions, patio sprays, body mists and vaporizers.
Add 2-3 drops of the oil in the water used to mop the living area and kitchen tiles.
For external use only.